It is quite normal to neglect the importance of gutters when preserving the integrity of your metal roof. Some undesirable changes over time may make you think about common gutter problems that your metal roofing expert can handle. These issues may not always be on your radar. However, failing to address them can have major ramifications for your roof and house.
Metal roofing professionals are not only knowledgeable about roofing materials, but they can also address frequent gutter difficulties. Let's look at the often-overlooked world of common gutter problems that your metal roofing expert can handle.
Importance of Gutter Maintenance
Neglecting your gutters can result in expensive repairs and may jeopardize the structural integrity of your property. A competent specialist can avoid these problems and extend the life of your roof with regular maintenance and inspection.
Don't underestimate the importance of gutters in safeguarding your house. To maintain your roof and property in good shape, be sure your metal roofing professional is experienced in dealing with gutter issues. By swiftly correcting these frequent faults, you may enjoy a well-maintained metal roof that lasts many years.
Click here to read about roof replacement services Fort Worth.
Common Gutter Problems That Your Metal Roofing Expert Can Handle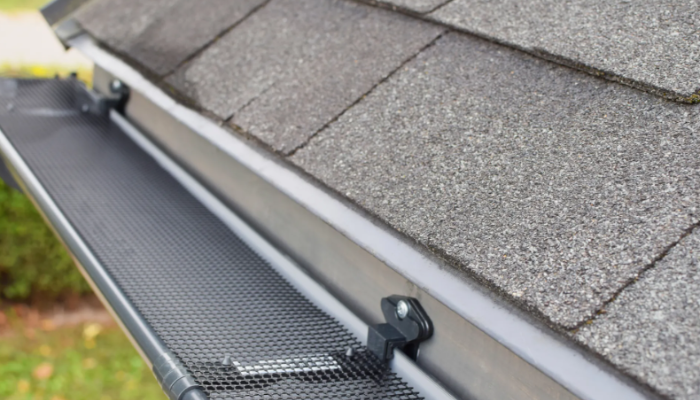 The following are the common gutter problems that your metal roofing expert can handle in a timely and efficient manner:
Clogged Downspouts and Gutters
Clogged gutters and downspouts are among the most prevalent problems homeowners experience. Over time, leaves, debris, and bird nests can collect, obstructing adequate water flow.
If left unchecked, it can cause water to overflow and damage both your gutters and your roof. Your metal roofing professional will completely clean the gutters and downspouts, ensuring rainwater is properly moved away from your roof and foundation.
Corrosion and Rust
Like metal roof shingles, metal gutters are prone to rust and corrosion. It is especially true in areas with heavy rain or harsh weather. A metal roofing expert may evaluate your gutters for rust and apply a protective coating to prevent additional corrosion. If the gutters are significantly damaged, they can offer acceptable replacement materials.
Leakage from Seams and Joints
Leaks are most commonly found around gutter seams and joints. Due to exposure to the weather, these places might degrade over time. It is one of the common gutter problems that your metal roofing expert can handle.
Leaky gutters not only wastewater but may also damage your roof, siding, and foundation. A trained roofing contractor can seal these leaks, ensuring that your gutters continue to work properly.
Improper Pitch and Slope
The pitch and slope of the gutter are commonly ignored aspects of gutter maintenance. Water can collect and cause damage if your gutters are not built at the proper angle. A metal roofing professional may evaluate the pitch and slope of your gutters and make any required repairs to guarantee appropriate drainage.
Gutter Protection Installation
Consider adding gutter guards to avoid future blockages and reduce the need for frequent maintenance. Gutter guards are screens or coverings that fit over your gutters, enabling water to flow while keeping leaves and debris out.
Your metal roofing professional can advise you on the appropriate gutter guards for your particular circumstances and install them precisely.
Expansion and Contraction of the Gutters
Metal gutters expand and shrink in response to temperature changes. These changes can result in problems, such as loose fasteners and disconnected gutter sections over time.
Such common gutter problems that your metal roofing expert can handle must be addressed on time. These issues demand the required repairs to keep the system secure and effective.
Gutter Sizing Issues
Your gutters must be the correct size for your roof. Inadequate size might result in overflow problems, especially after severe rains. A competent roofing professional can assess your roof's surface area and propose the appropriate gutter size, guaranteeing that your system can withstand even the heaviest downpours.
Final Words
Summarizing the discussion on common gutter problems that your metal roofing expert can handle; it is important to recognize the experts' knowledge about roofing materials. They are also qualified to manage frequent gutter issues that might jeopardize the health and lifespan of your roof.
So, if you're concerned about the condition of your gutters or have seen any of the issues, feel free to call Only Roofing, which serves Texas and surrounding areas. They have the expertise, experience, and tools to maintain your gutters in the finest form, protecting your metal roof and entire property.