Being a roofing contractor or a homeowner, inquiring about roofing permit requirements demonstrates an inclination towards responsible behavior that follows the rules and regulations to comply with the local building codes of your state. It also shows that you possess the basic smarts to ensure that the job is done right and that there's no risk of ongoing problems with roofing warranty or insurance. It isn't a project to gamble on by ignoring the importance of obtaining a permit for how to do roofing step by step.
The roof of your home is considered a protective envelope that safeguards you from all the possible harms of the big world outside. Well-insulated walls, properly sealed windows, and doors, the way in which the roofing process has been performed determines its durability to withstand harsh climatic conditions.
For instance, fulfilling the roofing permit requirements is mandatory for any major structural work on your residential or commercial properties. However, the consent isn't needed if your home roof is overall in good condition that requires the repairing or replacement of a few shingles, no matter what their material is, or merely the application of sealants to glue their curved corners, to put it in simple words, maintenance of small sections of the roof isn't a big deal in reality, unlike the entire roof replacement projects for which you need to hire a team of reliable and expert roofers.
Who Can Get a Roofing Permit?
Only two types of individuals can obtain and fulfill roofing permit requirements. First is the homeowner in case he's going to do all the work. And second is the professional, or contractor, that you've hired to do the job. Please note that only a licensed roofing contractor will be able to acquire the original document from the regulatory bodies of your city.
These permits are necessary to have as they free your mind from the levity of hefty fines and prevent illegitimate building constructions. They ensure that the work being coded is in compliance with the local building codes. In addition, whenever you plan to sell your properties, it is the responsibility of the buyers to demand proof that the home or buildings were constructed lawfully.
The roofing permit cost varies on a wide scale and is priced with respect to different modes of accommodation. For example, the cost of permits for commercial and institutional buildings starts from a minimum of $0.08 per square foot.
Click here to know the average cost of roof replacement.
Types of Roof Permits
Homeowners and licensed roofing contractors ought to be aware of the several types of roofing permits and their requirements to make sure that you are availing the right package. For the purpose of reroofing, the basic ways to win roofing permission are as follows:
Standard Reroofing Permit:

It is applicable to all sorts of residential roofing projects.
Commercial Reroofing Permit:

Regardless of the size, reroofing of all commercial properties is covered under this permit.
A Guide to Roofing Permit Requirements
These sequential steps reveal how the process of obtaining a roof permit isn't as hectic as it sounds:
1. Consultation with the Authorities
The simplest way to fulfill roofing permit requirements is first to visit the office of local authorities of your city that provides consultation. As each regulatory body for building construction has its own rules, fees, permit process, and inspection policies, you'll never know what you actually need to be aware of unless you talk to the service providers. It is recommended to go through all the details provided on the website, as this information is extremely beneficial to get you started.
2. Common Roofing Permit Requirements
The essentials needed to get a work permit for roof maintenance varies depending on the extent of square feet exposed to damage. If the restoration is required for up to or less than 100 square feet, there's usually no need to obtain consent.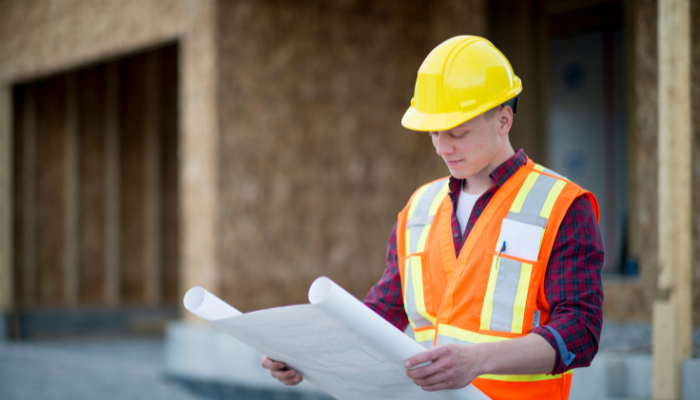 However, major repairments and replacements require a certain level of approval, along with necessary inspection and payments.
Some construction authorities require a permit without inspection, and some may ask for a complete certificate of responsibility in the case when you're planning to do DIY roofing. The facility of plan review isn't available if you're a homeowner of a single-family, which is also accompanied by the benefit of an expedited permit.
3. Turnkey Approach
For your information, a turnkey project is a delivery method in which the project owner and the contractor work together under a single contract that states the completion of all the steps required to accomplish the project on time with detailed and engineered construction.
Hiring a licensed roofing contractor is a wise choice as they're knowledgeable enough about the whole process because real estate business owners have a busy schedule, and this approach frees their minds from such additional hassles.
Conclusion
The roofing permit requirements are simple to fulfill to obtain the official consent as long as you apply for the right. The general rule is that a building permit will be granted if there's a need to maintain and restore the architectural structure of your home. Besides, spending some thought on a permit required to replace a roof is also essential as this official consent document is the key to unlocking and removing the occurrence of possible hindrances that may attempt to halt the construction process. Doing so would save you from unexpected charges and will also make you able to place your property legally that retains its status in the marketplace.
Read More: Ceiling Soffit in Texas