Roof materials are classified into many varieties, each with its traits and advantages. Choosing the right option is crucial when building a new house or replacing a roof. These types of roof materials from asphalt shingles to metal, wood, and others. To protect your property from the elements and enhance its appearance. This quick summary will assist you in exploring the essential options for your roofing requirements.
Porch roof materials protect the structure of your home and increase the value of your property. It is essential to choose from roof materials types that are suitable for your residential and commercial roofing location, as well as its climatic ups and downs.
Exploring Different type of Roof Materials and its Cost
The finances related to roofing materials depend on many factors such as your roofing preferences, area of residence, the size, style, and shape of the roof, and most importantly, your budget. Besides, the price of labor for each labor differs from one another depending on the roofing contractors you're hiring.
1. Rolled Roofing
Rolling roofs, as the name implies, are long rolls soaked with either a particular mineral or asphalt and topped with granules of various minerals. It is essential to residential and commercial constructions including shops, sheds, and others. Each roll is 100 square feet and 3 feet wide.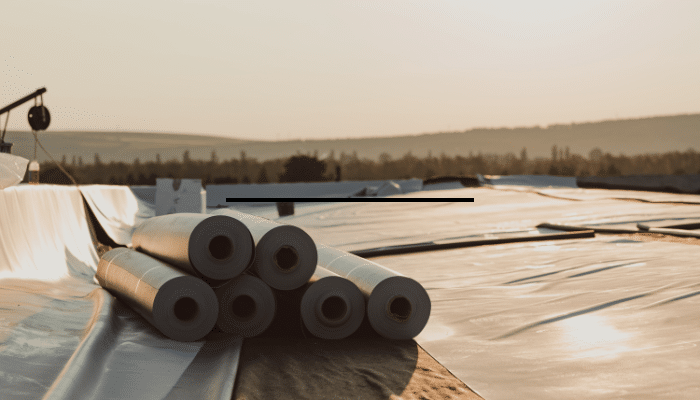 Rolled roofing is utilized in the construction of such buildings where aesthetics is the least priority, such as workshops. They are low-maintenance and easy to install owing to the structuring of the rolls which are long, flat roof materials are convenient to cover the sloped roofs. The method of installation is usually torched down or roofing nailing. Rolled roofs last for a duration of 5 to 8 years.
The average cost of rolled roofing is $1.50 to $2.00 per square foot.
2. Membrane Roofing
Membrane roofing is utilized in the construction of flat, low-pitched, and horizontal roofs. Membranous roofs are made from a variety of natural and manmade materials, including neoprene, polyvinyl chloride (PVC), ethylene propylene diene monomer (EPDM), and polymer-modified bitumen.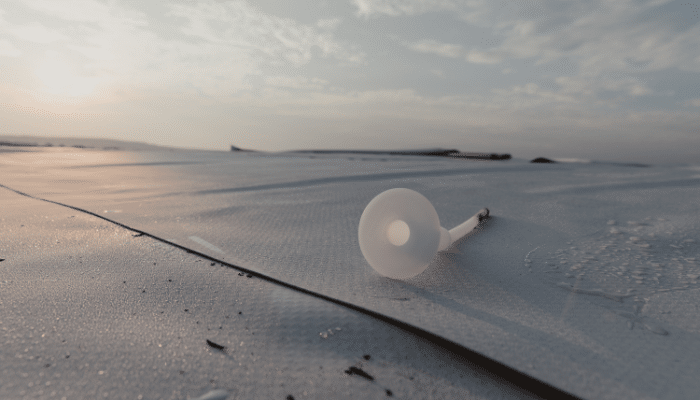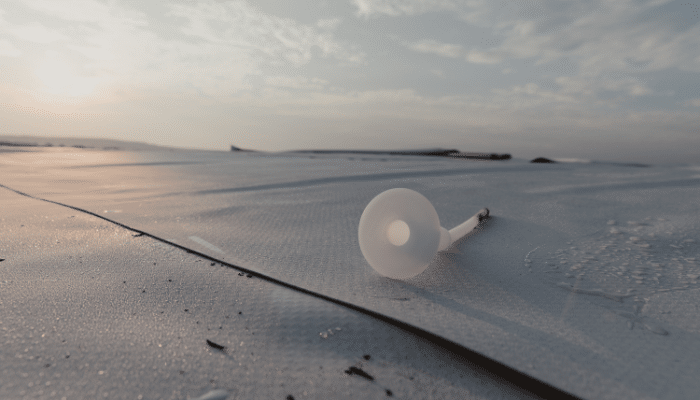 EPDM is an artificial roofing material, commonly referred to as rubber roof materials, which is light in weight, reliable, cost-effective, easy to install, and repair. It resembles asphalt roofing with the only difference being the method of application. The size of the sheets is large, restricting the number of seams where there's a chance of water infiltration.
The average cost of membrane roofing is $4.00 to $8.00 per square foot.
Check out the roofing process for making the current roof in good shape.
3. Built-Up Roofing (BUR)
Another type of roof material is built-up roofing (BUR) which is also used in the construction of low-pitched roofs. The layers of the BUR system are infused with hot asphalt and applied in an overlapping manner of two to four layers.

To make the roof more durable and impenetrable, finely crushed stones are embedded in hot tar. The mixture is then applied to BUR layers to strengthen the structuring that protects against water, and UV rays, making it able to last longer up to 30 years.
The average cost of built-up roofing (BUR) is $2.50 to $5.00 per square foot.
4. Standing Seam Metal Roofing
One of the types of metal roof materials that is preferred in the regions popular to be known for heavy snowfalls, or where there's a high risk of wildfire occurrence is metal roofing in which the metal of choice is aluminum or steel.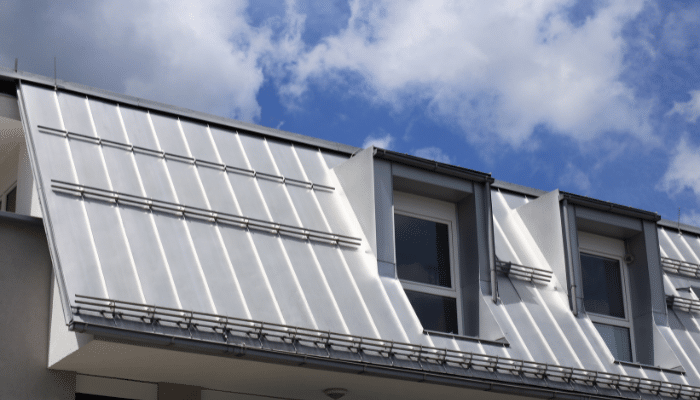 Seam metal roofing is designed as standing or vertical panels that are placed together and interlocked in order to prevent moisture build-up. It is recommended to hire contractors that are specialized in the installation of such roofing. Regarding durability, it is said that the standing seam metal roofing lasts up to 75 years.
The average cost of standing seam metal roofing is $10 to $16 per square foot.
5. Metal Shingles
Metal shingles or metal shakes are another roofing choice for homeowners who dislike the seam metal roofing design. Metal shingles are made from stamped metal and treated with a high-quality baked-on coating or mineral granules to appear like standard asphalt shingles, timber shakes, or even slate or clay tiles. Metal shakes are visually appealing and may endure up to 50 years.
The average cost of metal shingles and shakes is $8 to $ 16 per square foot.
6. Concrete Tiles
It is quite easy to install and modify concrete tiles as it is an alternative to clay tiles. A standardized amalgam of sand and concrete is mixed; the further addition of desirable pigments makes the color of your choice, suitable to the overall look of your house. The result may resemble the appearance of rolled clay tiles or low-maintenance wood shakes.
Concrete tiles are often layered with a decorative coating which may likely increase the weight, making it heavy yet durable enough to withstand harsh climate conditions such as heavy winds or hail storms.
The average cost of metal shingles and shakes is $8 to $ 16 per square foot.
7. Green Roofing
The thought of fungal or moss growth may sound gross but not all mosses and fungi are harmful. If properly chosen and planned, some of them are destined to provide us with countless benefits. Regular maintenance is required to make green roofs last longer.

Green roofing, also referred to as a living roof, proves to be an effective material that gives back to the Earth by eradicating many hazardous and unwanted pollutants from the environment. Such types of roof materials are one of the best natural sources to provide thermal insulation, absorb rainwater and give birth to many other beneficial plants.
The average cost of concrete tiles is up to or more than $10 to $20 per square foot.
8. Solar Tiles
Solar tiles, or solar roofs, are one of the innovative types of roof materials that are quite trendy nowadays. Despite being expensive as compared to others, these tiles are a one-time investment that saves you a lot of funds, plus the burden of electricity bills is reduced to a great extent because solar tiles are designed to absorb solar energy and utilize it as a source of power to run the electric appliances of your home. It is recommended not to invest in solar tiles if you're an inhabitant of such countries where you have to celebrate the rise of the Sun once every couple of months.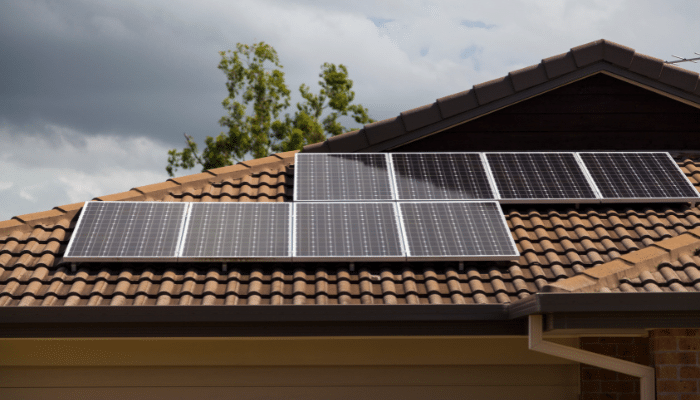 The average cost of solar tiles is $21 to $25 per square foot.
Conclusion
It is advisable to pick a roofing system that does not load your budget based on a professional advice list of roof materials. Because no roofing material may be perfect for all weather situations, you must evaluate your region of residence or location. Contact OnlyRoofing professionals to provide a safe and joyful living environment in your house to reap the excellent and long-term benefits of your investment.