Due to its longevity and simple upkeep, vinyl siding is popular with homeowners. Accidents may cause vinyl siding holes, including weather-related damage. This will show you how to fix a hole in vinyl siding to keep your house looking good and protected. Vinyl siding is durable and attractive, giving aesthetic appeal and protection to your house. Homeowners choose it for its durability. However, holes may occur. Repairing these gaps can keep your siding in good shape. Let's discover how to repair holes in vinyl siding efficiently.
Quick and Easy Steps: How to Fix a Hole in Vinyl Siding?
However, with time, it is possible for vinyl siding to develop holes or damage due to a variety of circumstances including weather, accidents, or plain wear and tear. Although vinyl siding is a popular and long-lasting alternative for the outside cladding of homes, this problem might arise. To your relief, mending these holes is an easy task that, when completed, may assist in maintaining the structural soundness and cosmetic appeal of the outside of your house.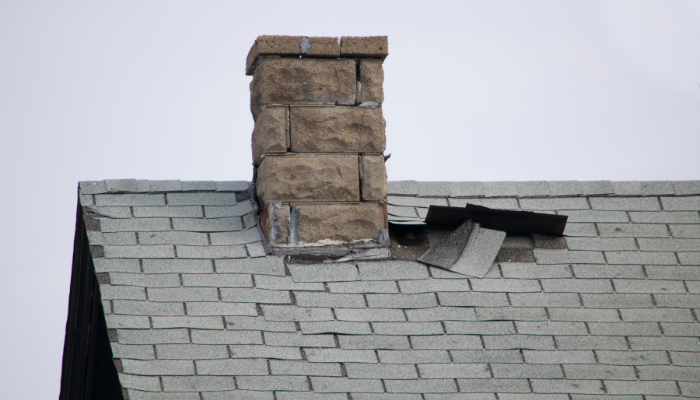 Follow these steps how to fix a hole in vinyl siding:
1. Determine the extent of the damage
Examine the size and location of the hole. Small holes may be repaired, but larger ones may need more labor.
2. Repair any siding damage
Using the pry bar, carefully remove the damaged siding. Gently slide it out from behind neighboring panels.
3. Measure and cut 
After measuring the hole, cut a matching siding piece using a utility knife.
4. Install the Replacement Part
Fill the gap left by the old siding with the new siding. Check that everything fits tightly and that it matches the panels.
5. Safe Siding 
Nails or screws are used to secure the new portion. To prevent future issues, level and preserve them.
6. Caulk 
To prevent moisture penetration, silicone caulk the new siding edges.
The Tools You'll Need 
Before we start the repair process, let's gather the necessary tools:
Utility knife

Replacement vinyl siding piece

Pry bar

Nails or screws

Caulking gun

Silicone caulk

Hammer

Level

Tape measure
Maintaining Your Vinyl Siding's Longevity 
Regular maintenance will extend the life of your vinyl siding. Here's what you can do:
Consistent care practices, including those provided by a roofing repair specialist, are required to ensure the long-term beauty and longevity of your vinyl siding. You can protect your investment and maintain the lively beauty of your home's exterior by taking a proactive approach to maintenance. From regular cleaning to resolving minor issues as soon as possible, this article will walk you through the measures you need to take to prolong the life of your vinyl siding and keep it looking like new for years to come.
Conclusion
Fixing holes in vinyl siding is a process that is manageable and can be finished successfully with the correct equipment and approach. You can guarantee that the outside of your house continues to be in outstanding shape by following the methods indicated in this tutorial. It will enable you to keep your home's beauty and worth intact.
FAQs:
1: Can I use any caulk for sealing the edges of the replacement siding?
It's recommended to use silicone caulk, as it provides a waterproof seal and adheres well to vinyl siding.
2: Can I repair vinyl siding in cold weather?
 While it's possible, repairing vinyl siding is best done in moderate temperatures for optimal results.
3: How often should I inspect my vinyl siding for damage?
Regular inspections every six months are recommended to catch and address any issues early.