Wood siding repair in your area is one of the best ways to infuse your residence with a functionality boost and an aesthetically beautifying upgrade. However, many people are switching their preferences towards other modernized and constructive materials.
Even if well-maintained, wooden exteriors are more susceptible to different types of rot than exquisite interiors. This is one of the major reasons why most wood siding repair contractors near your area advise installing steel or aluminum siding repair.
Certifying professional expertise, Only Roofing offers the best wood siding repair and comprises the top roofers in Texas and all the areas nearby that you'll always witness to be in congruence with what you're looking for.
How to Determine If Your Home's Wood Siding Needs Repair?
Wood siding installation and repair requires carefully curated strategies to ensure their sustainable durability and longevity. Undoubtedly, the classic look and many quality features that it offers are beyond unmatchable to others, but even this perfection needs to be completely safe from getting in contact with foreign and unwanted elements; the main culprit being dampness.
There are certain tactics to detect the exact damaged sections that make homeowners worry about the overall condition of their houses.
The major indications that signify the need for immediate wood siding repair near Texas or their replacement include a crack or flaky paint and unusual dullness that differs from the normal and original color of the sidings or walls.
Warping or distortion is another undesirable contribution that needs to be attended to as quickly as you observe. Besides, inappropriate application of sealants and improper insulation serves as a gateway for the moisture to invade the sidings and warp or pull away from your home. This water accumulation is an inevitable cause for the wood to decay.
To prevent the spread of this rot, it is critical to avail yourself of our expert services, as we offer a free investigatory round to investigate the root cause and then repair it as soon as possible before major havoc strikes your homes.
Identification of Decaying Wood Siding
For your convenience, we have shortlisted a few critical signs that indicate the urgent need to get your wood siding repaired or replaced.
Wood sidings with bubbles or blisters

Tiny or huge perforations

Rotting and warped areas

Loose sidings

Cracked seams

Spongy feel while pressing on the siding

Ability to press a hole through the siding with a finger poke

Fungus, mold, or mildew growth
Dry rot

Severely faded siding

Your home needs to be painted

Peeling off paint

Loose wallpaper

Water stains on the ceilings of your home

High energy bills
Wood Siding Repair Near Texas
We firmly believe in your capabilities to perform DO IT YOURSELF – DIY wood siding repair only if you have worked with trustworthy roofing contractors or you're a self-taught homeowner who has learned from his experiences while simultaneously observing the techniques with which your friends or acquaintances do the job.
The repair of wood siding is a work of patience and precision that demands consistent baby steps to achieve the goal. Only start working if you're confident and certain about handling the task.The following guide will help DIY homeowners to become experienced roofers – who know you'll become a roofing expert and start providing your services by joining hands with us!
Step 1: Carve Out the Clapboard
Score the entire length of the damaged clapboard, by using a utility knife, from one end to another about halfway up from its bottom. It is advised not to slice all the way through the board, or else you may cut the builder's felt underneath. A clapboard is also referred to as bevel siding, weatherboard, or lap siding. It is a type of board that is beveled towards one edge and used to clad the exterior of a frame building.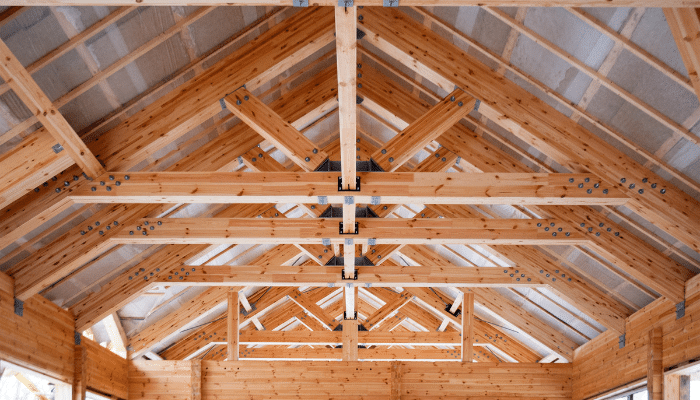 Step 3:Snap
Leaving the upper piece in place for now, make careful attempts to separate the lower half, preferably in one length, by working the pry bar along the underneath edge. Save this piece as a template for sizing. Now pound the exposed sheathing or underlayment to verify if it's firm and sound. In case it feels soft or moist, carve out those patches and restore their durability before continuing wood siding repair in your area of residence.
Step 2: Pry the Damaged Siding
If you've been successful in the first step, move towards grabbing a pry bar and gently tap it underneath the lower edge, next to a nail. Doing so will loosen the lower half of the damaged wooden piece. Pull the bar towards yourself instead of pushing it to avoid the neighboring clapboards from getting cracked.
The Best Wood Siding Repair Services for Your Home
You can count on Only Roofing to get the best wood siding repair services for your home. We ensure that your house is set apart from all the others, whether it is about the external or internal modernization of your properties.
The highly professional and skilled team of our roofers is adept in all sorts of painting and replacing the wood sidings by guaranteeing the most cost-effective and efficient solutions to restore the curb appeal of accommodation. We assure furnished arrangements, facilities, and quality services to get the job of wood siding repair near your area done in a professional and timely manner. You'll find us going the extra mile to keep the work neat and tidy from its beginning to the end of the task.
There's no need to hesitate to call upon helping hands, whether they're your neighbors or a professional roofing repair specialist. We ensure our availability 24/7, anytime, any day!
SCHEDULE YOUR FREE INSPECTION