Have you wondered what happens if you do a roof without a permit, whether it is a preexisting yet compromised roof or needs to be entirely reroofed? Obtaining a roofing permit is vital for any construction project because, along with the appropriate architectural structuring of your home, standard practices that ensure the safety of working staff should be prioritized, or else failure to neglect and comply with the building codes of your residential area can make you face serious consequences.
Please keep in mind that the average cost of roof replacement is different from the amount that you'll need to pay as a fee to obtain this consent form, letter, or certificate.
Why Are Roofing Permits Important?
I hope you're not looking forward to experiencing what happens if you do a roof without a permit because once the work is complete, the reputable third parties of your town or city perform the professional inspection by paying a visit to your newly built home to verify the artistry and the implementation of the appropriate roofing process. Permits serve as reliable evidence of the labor performed at your home, which is equally important for insurance claims as well. In addition, if you decide to put your house for sale on the market, or else working without a permit will be a violation of building codes.
Step By Step Guide: What Happens if You Do a Roof Without a Permit?
There are some basic instructions on how to fill out a roofing permit application, and it is crucial to thoroughly read and master it so as to avoid any delay in the roof replacement process of your residential or commercial properties.
1. Fines, Delays & Penalties
Nobody wants to become a sufferer of paying hefty fines or delay his work, especially if you're running a construction business such as real estate dealings; your reputation may get at stake for not obtaining work permits, even if your business is being carried out under strict surveillance and abiding by all the relevant, standardized policies.  
If an investigation team of your city catches you in the act of conducting an unauthorized roof processing, you may be levied penalties, along with paying charges as a fine, which may include complete removal of the roofing material, exposing all of your property that needs the shielding roof envelope to safeguard your belongings. There's a possibility that the entire construction process might be temporarily or permanently demolished.
2. Homeowner Liability
We already know that roofing is one of the most dangerous jobs in the field of construction because the workers are always prone to fall from heights as they are continuously mounting and dismounting the ladder and spending more time standing and working on the roof; just a mere foot slip or inappropriate usage of a cutting tool, such as a circular saw, may endanger his life.
Being a homeowner, if you're working on the roofs, it behooves you to obtain a permit; and if you've hired a roofing contractor, make sure the company is licensed and has acquired a roofing permit.
In case a worker is hurt and your home is being constructed without having a permit in hand, you'll be at risk and get to face a civil lawsuit for huge amounts of money and other penalties.
3. Insurance Problems
Insurance companies always stay alert with the policies about situations including 'What happens if you do a roof without a permit?'. If your non-compliance with obtaining a permit is spotted by your insurance providers, you wouldn't be able to claim the financial assistance, and the company possesses absolute authority to deny it without any second thought.
Even if you try to go for a premium insurance policy plan, there are high chances of further ascending the costs to purchase the package and completely canceling the current policy plan for which you've already signed up.
4. Relevant Roofing Damages
As the roof is an integral component of the structural architecture of your home, improper adjustment or fixation can give birth to additional damages such as compromised ventilation systems, water accumulation, and blockage of culverts. The elevated probability of electric issues and water damage is another unwanted addition that you'd definitely not want to experience.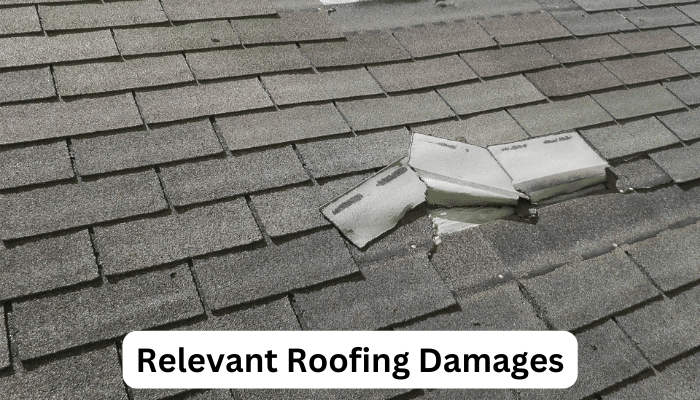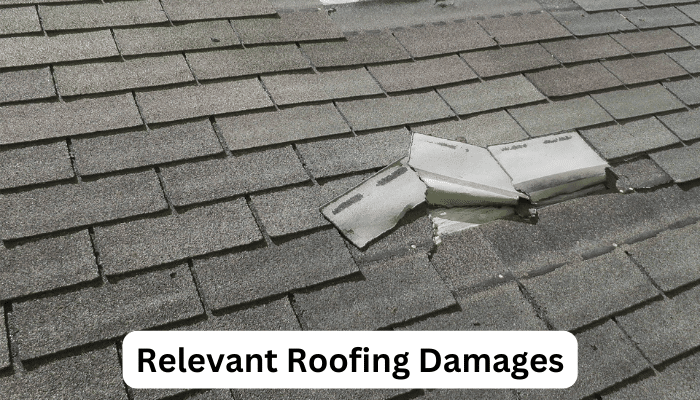 5. Interrupted Real Estate Dealings
Even if the unpermitted work was carried out with compliance with the roofing material and building codes, the lack of a permit would be a huge obstacle in your way to selling the properties. As buyers are also and must be attentive towards the details of documentation, this consent form might become a final judgment to verify if your property is worth the investment or not.
Conclusion
Now that you're well aware of what happens if you do a roof without a permit, this prerequisite step is essential to assure the stability of the entire architectural structure of your residential and commercial properties. These permits certify that the roofing project is done with respect to the standardized regulations of your locality. Having official consent issued by the regulatory bodies of your state is proof that must be kept safe and maintained in the documents that serve as valuable paper in the trail of your property information. If you plan to sell your property in the near future, a clear history will make the process more like plain sailing.
Read More: Soffit Ceiling Near Texas