Home roof replacement Project in Indian Springs Woodlands Details
63 Pine Brook Ct, Spring, TX 77381, USA
Mr. Ft G
Mr. Ft G, residing at 7 Cranberry Bend, Spring, TX 77381, USA, recently engaged OnlyRoofing for a roof replacement in Indian, USA. Our adept team meticulously inspected the roof, determining the necessity for a comprehensive replacement. Transparent communication and detailed consultations were paramount in guiding Mr. Ft G through material choices, design options, and cost-effective solutions. The project was executed with remarkable efficiency, completing within a swift three to four days, underscoring our dedication to quality within agreed timelines. As the final shingle fell into place, Mr. Ft G expressed gratitude, mirroring sentiments from our satisfied clientele, solidifying OnlyRoofing's commitment to not only fixing roofs but also building enduring trust and relationships.
At OnlyRoofing, we prioritize open communication and client satisfaction, setting the standard for excellence in the roofing industry. Trust us for all your roofing needs in Indian, USA, where quality seamlessly meets satisfaction.
Understanding how to nail roofing shingles is essential to building...
Read More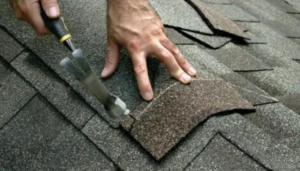 To guarantee safety and precision, meticulous planning is required to...
Read More